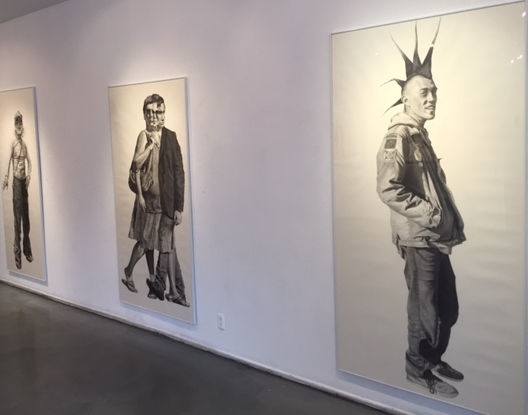 Gallery 825 is the exhibition arm of the Los Angeles Art Association. Purchased in 1958, the gallery, which is located in the heart of Los Angeles at 825 North La Cienega Boulevard, provides LAAA artists with a professional venue in which to show their work.
There are four individual gallery spaces within the main building, which allows the gallery to host four individual programs simultaneously. The largest gallery, the North Gallery, hosts group shows juried by members of the arts community, gallery owners, curators and art critics, while the smaller galleries, South, Center and Wurdemann, feature solo artist exhibitions.
Gallery 825 also extends its venue to local non-profit groups in a spirit of collaboration, and to raise the visibility of fellow arts organizations.
Gallery Hours
Tuesday-Saturday 10-5pm